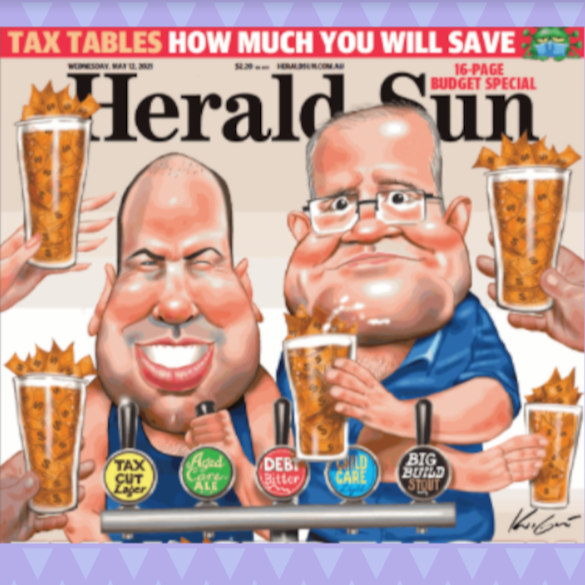 Noon has been struck down by the man flu (it's not covid, dw) so Zac recruited friend, confidant, and member of our inner sanctum Holly to chat about the news this week. Holly is, amongst other things, the co-host of Every Second Weekend, a podcast she makes with her dad where they read Agatha Christie books, and the co-host of Zac's life. 
Entree: NDIS independent assessments look like they're going to go ahead unfortunately.
UFU: We talk about the federal budget, and why it's a woozle-wozzle that no one should pay attention to, and how JobMaker went (spoiler: it went badly).
SPOTW: This week it's a multi-way tie - Zac collected a few front page articles about the Budget and Holly deploys her expertise as a graphic designer to make fun of them
Potluck: Lia called in to discuss consent education resources that are actually useful, unlike the Milkshake video.
First Nations: CW for discussion of deaths in custody and using the names of Indigenous people who have passed. If you want to skip it, the story runs from 47:00-59:00. Zac gives an update on the inquiry into the death of Wayne Fellla Morrison.
Positivity Corner: a rare actually good positivity corner! Celeste Liddle is running as the Greens candidate for Cooper.
And you'll just have to listen to the end of the show for our Pupdate!
Support the show financially: www.patreon.com/AuspolSnackpod 
Share
|
Download