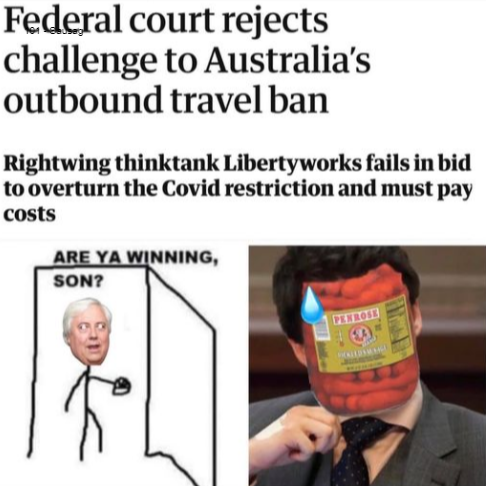 This week on snackpod we're serving up:
Entree: Harvey Norman has a long standing tradition of being awful 
Coronas: Lockdown in Victoria, a "disaster payment" and...
Positivity Corner: The Federal Government is FINALLY building a quarantine facility. 
SPOTW: Shoutouts to Jimmy for some amazing content. Zac looked into Libertyworks and how pickley they really are. 
UFU: Christian Porter sucks, gave up on a court case, and claims it as a win 
First Nations: A report shows that the Stolen Generation involved about twice as many people as we previously thought 
Blurst Take: Peter Khalil continues Labor's wonderful tradition of being absolutely useless. Just by the way, both of us were wrong: he wasn't in council and he's not in shadow cabinet.
Fashy Aus: It's unfair to say the Dobseeker Hotline is gestapo-like, because it's extremely inefficient 
And you'll just have to listen to the end for our Pupdate! 
Support the show financially over at www.patreon.com/AuspolSnackpod and you get a bonus episode each month! This month's episode will be about Cops, Corporations, and Kink at Pride.
Share
|
Download