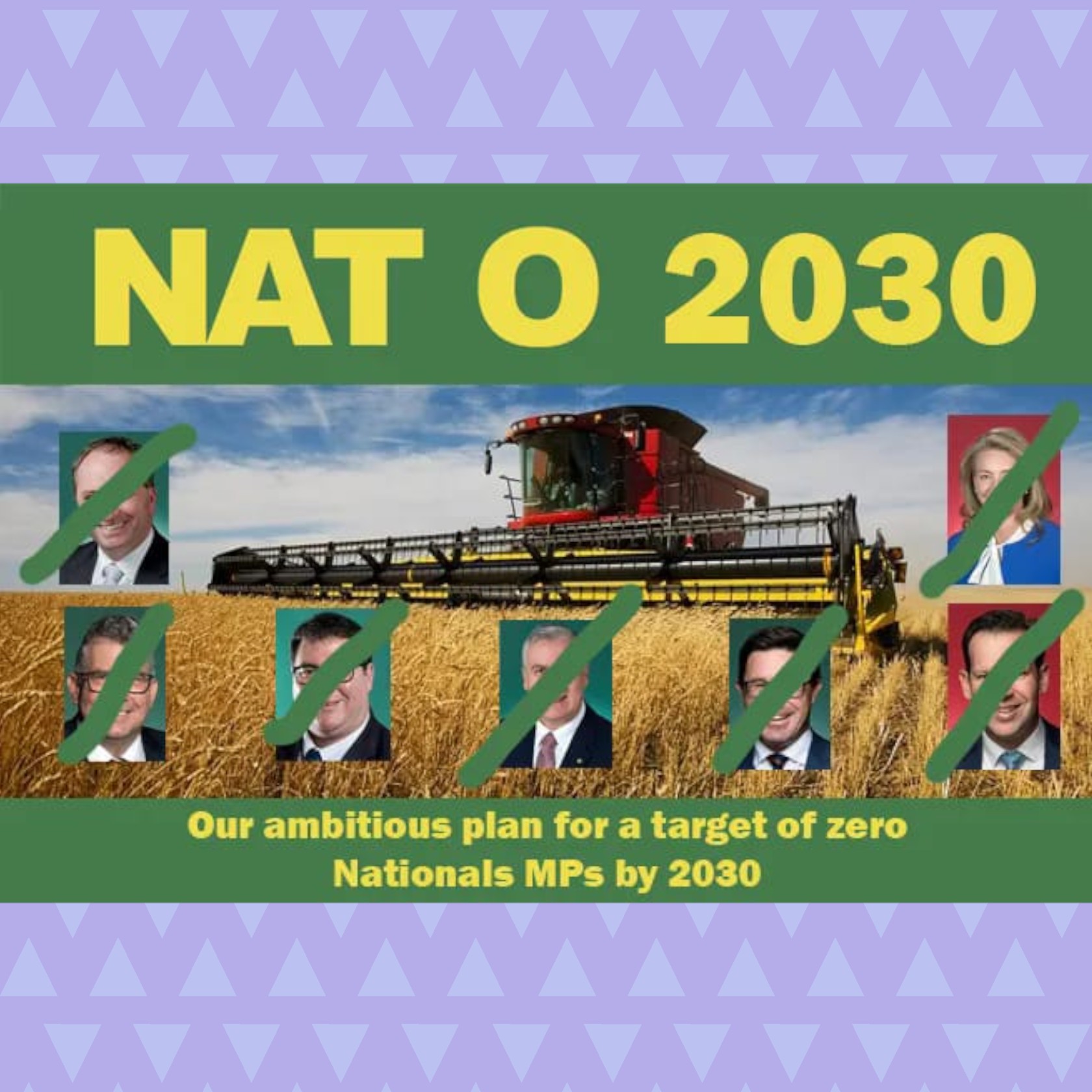 It's a newsy week and we've got a long newsy show for you all. This week we're serving up...
Aperitifs: Crown Casino lose their license but also don't, featuring Noon singing. The Federal Government is trying to bring in voter ID laws. And Michael Leunig has been fired from the age. We also have a SPOTW for Meag's Leunig knock-off. 
Positivity Corner: ICAC continues to ICAC, with both Gladys Berejiklian and Daryl Maguire taking the witness stand this week. We re-enact some of the tapped phone calls and get you up to date with all the major drama. 
First Nations: New funding for Indigenous artists is cool but doesn't address with the huge problems and rampant exploitation in the Aboriginal art industry, which artists and art collectives have been calling for help with. 
ACAB: Former head of ethics at Victorian Police, Brett Guerin, will receive no punishment for making several hundred of some of the most vile and racist internet comments either of us have ever seen.
Fashy Australia: Zac takes us through the Online Safety Act, the changes to privacy laws, and the Online Defamation Bill, three attempts by the Federal Government to regulate social media platforms. 
Mains - Nat Zero Carbonara: Scott Morrison is going to COP26 (the annual international climate policy conference) with a completely useless and meaningless "the plan" for net zero emissions by 2050. It's actually impressively bad. 
Shoutouts to the Police Accountability Project: https://twitter.com/Police_Acc_Proj 
Watch Noon on Cam Wilson's twitch talking about ICAC and IBAC and more: https://www.twitch.tv/videos/1187349478 
Support the show financially and get a monthly bonus episode! This month we watched and discussed an Australian horror film, Long Weekend: www.patreon.com/AuspolSnackpod 
Share
|
Download