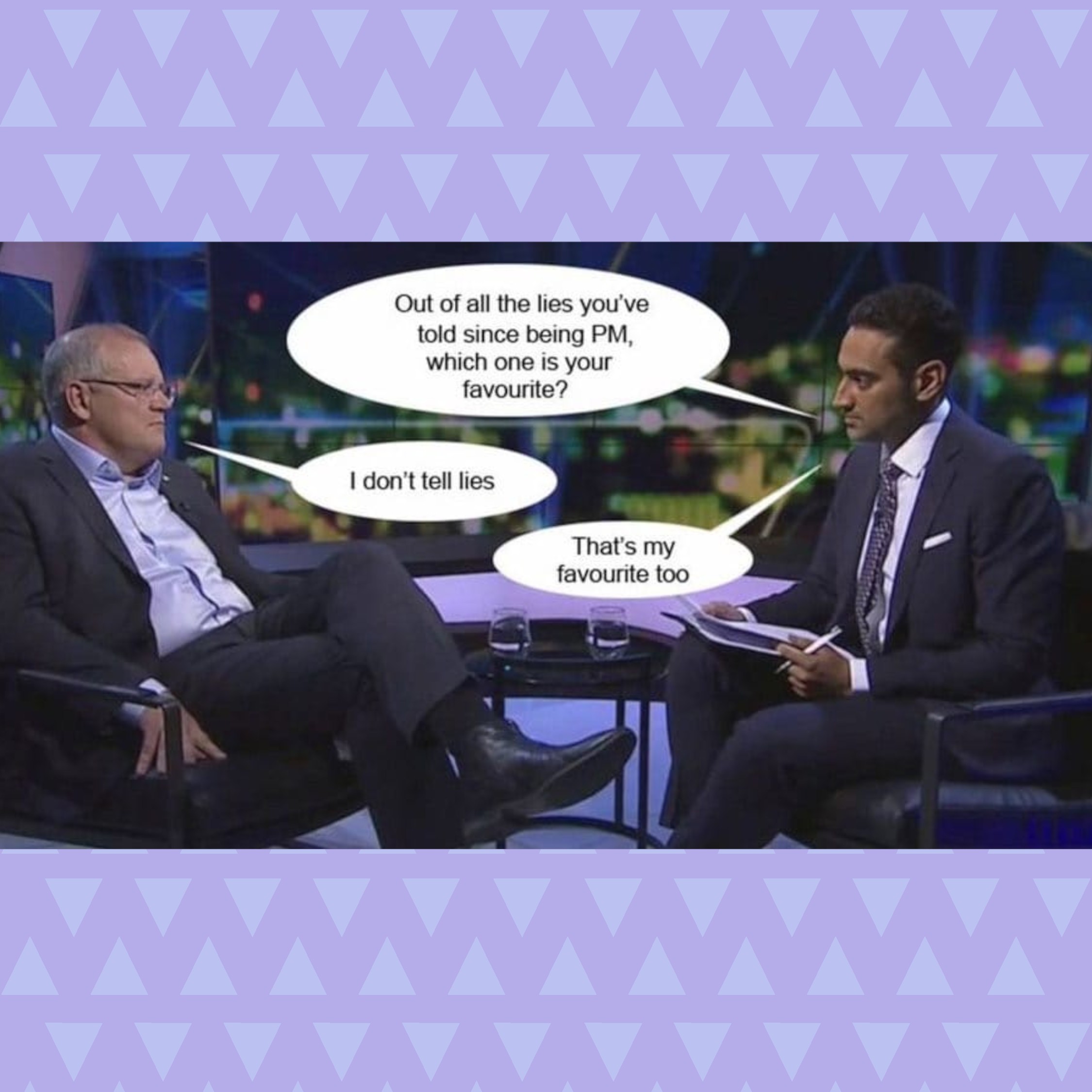 Noon is away this week dealing with a smol MH crisis, but never fear because robust fan favourite and peoples' champion Holly is back to celebrate No Knowledge November. Excitingly, we also have a new segment and sting for you! Also just a heads up that next week will be another unusual episode but it will have both Zac and Noon on it (unless something goes horribly wrong).
This week we are serving up...
Aperitifs: Morrison gets a haircut (it's election season), and Tim Smith crashed his Picklemobile! 
SPOTW: Goes to Noon's mum for a layup/assist. 
C is for Climate/Potluck: Noon calls in to talk about the Glasgow climate talks, Net Zero modelling, EVs, and the CEFC. And Zac tells us about Blockade Australia and their great work this week. Support the cause: https://chuffed.org/project/blockade-australia-fundraiser 
First Nations (CW 36:10-42:00 for names and descriptions of Indigenous people who have died in custody): There have been two more First Nations people killed in custody in just the last week. 
Positivity Corner (CW 42:00 - 58:56 for non-graphic discussion of sexual assault): Affirmative consent laws are being introduced in Victoria and NSW. 
Fashy Australia: Get out and support CARF (Campaign Against Racism and Fascism) in their counter-protests against the rolling far right and anti-vax rallies. Come along next weekend! Events in Sydney, Melbourne, Brisbane and Perth.
Event details here: https://www.facebook.com/events/261299109308167 
Support Snackpod financially and get a monthly bonus episode and other stuff: www.patreon.com/AuspolSnackpod
Watch Noon play games on twitch: www.twitch.tv/NoonPlaysGames 
Share
|
Download